Seniors to be facing off for charity title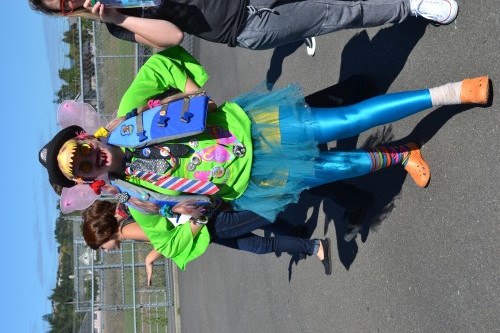 Twelve senior boys are competing for the Mr. MHS crown.
Mr. MHS is a charity program in which seniors raise money for the Share Bear Snack Program, a program that sends home snack packs with children over the weekend who do not have access to food.
Senior boys who meet the 3.0 GPA requirement and have a clean behavior record can be voted into the program by their fellow classmates. They then choose a senior girl to help them raise money throughout the year.
Senior coordinators Cheyenne McNeely and Khalani Hoyer work with the contestants to make sure everything runs smoothly.
"We go through and plan all the fundraisers, we get the times and places where everyone has to be, we set up the stuff, we make sure everyone has the supplies and we coordinate basically where they need to be and what they're doing," Hoyer said.
The 2016 contestants are Justin Cooper and Carli Clarkson, Hunter Drops and Taylor McKee, Jacob Dub and Cameron Trujillo, Sawyer Heckard and Katie Whitty, DJ Herrington and Isabel Groth, Casey King and Ling Ling Zhu, Jake Miles and Trinity Trentz, James Miranda and McKenzie Kelley, Corey Shaffer and Hailee Woolsey, Kyle Tardie and Jenny Shaffer, Vincent Tine and Kaylee Krajcir and Rylee Trendell and McKenzie Allison.
Corey was the emcee at the Mr. MHS pageant last year and has been involved in all of the Mr. MHS events throughout the year including, but not limited to, a dodgeball tournament, a volleyball tournament and snack packing.
"I've always wanted to do Mr. MHS. I've gone to pageants in the past and it has always looked like a fun thing to be a part of," Corey said. "I think it really teaches selflessness because you're not doing it for you, you're doing it for kids. It's a cool fundraising opportunity."
Zhu said she has enjoyed all the events this year, including a color run and a showing of "The Grinch" at the Egyptian Theater, as well as the signature volunteer event, snack packing.
"Usually we go snack packing where we go and put food into little packages and from there, they get sent off to kids who maybe, on the weekends, don't have food," Zhu said.
ASPIRE advisor Jennifer Bunnell also works as the Mr. MHS advisor and oversees the whole program, including all the fundraising, volunteer work and any other activities. According to Bunnell, the contestants this year are on track to break the fundraising record, due to the fact there have never been as many contestants as there are this year.
According to Bunnell, scoring takes place throughout the year and at the pageant. The rules on scoring are slightly different this year, with 25 points awarded for participation throughout the year, 25 points for money raised, 10 points for the child escort segment, 20 points for the talent segment, 10 points for the letters to moms and 10 points for the questions segment. A contestant can earn a maximum of 100 points.
"During the year, the kids are scored by the coordinators on participation and congeniality," Bunnell said. "Then the night of the pageant, there's different segments of the pageant and everything adds up to 100 points, so 100 is the max."
Mr. MHS will be holding their annual pageant on Saturday, April 9 at 7 p.m. in the Marshfield auditorium where the twelve contestants will compete to be crowned Mr. MHS.
"Mr. MHS is a group that can teach you skills that can be useful in the future," Corey said. "I believe I can win it if I put in the time and effort and really, I want to make it a fun and memorable moment of my high school career."
Leave a Comment
Donate to The Marshfield Times
Your donation will support the student journalists of Marshfield High School. Your contribution will allow us to purchase equipment and cover our annual website hosting costs.