Spreading love with circles in the sand
When people visit the beach, they build sand castles, fly kites, watch the sunset, or hunt for shells and ocean critters. Walking the beach and hiking are also common activities. In Bandon, however, things are a little different. Visitors and locals alike enjoy creating detailed drawings and paths in the sand to create a shared interactive art experience. Circles in the Sand, as the event is called, is an activity that pulls the community together and allows people to enjoy the beach in a unique way. 
Circles in the Sand is a live art showing of labyrinths raked into the sand where the people can walk through and connect with the art. The artwork is created by a group of community members and volunteers, spearheaded by Danny Dyke, a religious science practitioner. Dates for each season of Circles in the Sand are determined by the tides. The further out the tide shifts, the more time artists have to design their sand etchings using rakes and other garden tools. Taking place at the beach near Face Rock Wayside, artists begin their designs at least two hours before the public is invited to view and walk through their temporary art formations. The tide determines when Circles in the Sand ends, and gives a blank slate for the next event. 
Dyke has been involved with Circles in the Sand since January 2015, but has been doing this type of artwork since 2011. His overall message that he sends through his artwork is love. To him, Circles in the Sand means making a non-judgmental and loving place for the community. 
"Our motto is show love, share love, and be loved," said Dyke. "I want everyone to know, we all are perfect, whole, and complete."
Volunteers with Circles in the Sand have also made a dedication circle where participants can dedicate their walk to someone and write down names. This type of activity can help people heal after losing a loved one.
"You can feel like part of the process," Dyke says. 
He first started working with labrynths in churches, where they are often presented as a 
space for reflection and meditation. Walking the paths that Dykes creates at the Face Rock Wayside can also feel like a spiritual experience, while also allowing people to make connections. 
Residents from throughout Coos County often visit Circles in the Sand, as well as visitors from throughout the state. People from all around the world also come to see their work. 
"We are getting tourists from Germany, Japan, all over Europe, we had some people from Turkey last year too," Says Bethe Patrick, a sand artist for Circles In The Sand. 
Not only does this help with publicity for the event, but it brings in money for Bandon and Coos County, as visitors need food and lodging during their stay.
Designing the labrynths is a tedious process, but also a creative one. Each one is unique and drawn with a journey in mind. As an artist, it is exciting to see each work and its' interaction with the public. It can also be both sad and healing to see the ocean wash it away.
"When I looked down, I realized I had become an artist," Says Dyke, about making a labrynth for the first time. 
Like many Marshfield High School students, senior Brandon Cuevas has been to the Circles in the Sand in the past and plans to go again this year. 
"I've gone before with my family and it's a fun experience," said Cuevas. "I like going multiple times throughout the summer with my friends." 
One of his most memorable moments was when he saw the mermaid in the sand. Cuevas thinks this is a great summer event for the community and to get outdoors. He really likes the message behind the art and thinks more people should take part in this event.
Circles in the Sand is gearing up for another season, with the first weekend running April 21-23. There will be two weekends to take part in this event in May, June, and July, then one last weekend in August. Dates and exact times are available on their website, sandypathbandon.com.
Anyone interested in volunteering may also use the website to make arrangements. Up to twelve people are allowed to volunteer each day artists are on the sand.
Even though the 2023 Circles in the Sand season doesn't start until April 21, artists are already looking forward to it. 
"We are already getting antsy," Dyke said. 
Leave a Comment
Donate to The Marshfield Times
Your donation will support the student journalists of Marshfield High School. Your contribution will allow us to purchase equipment and cover our annual website hosting costs.
About the Contributors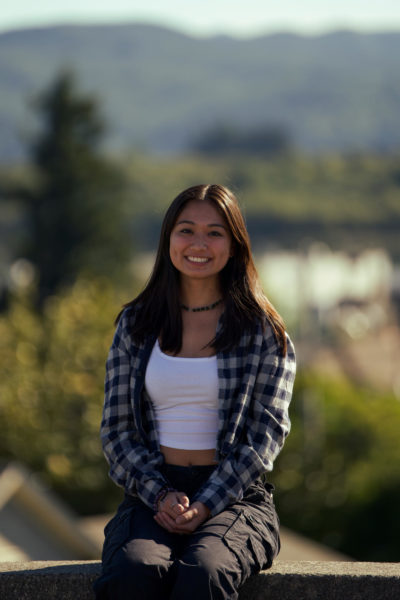 Megan Park, Business Manager
Megan Park is a senior this year and this is her third year in journalism and second year on the business team. She enjoys hanging out with friends and...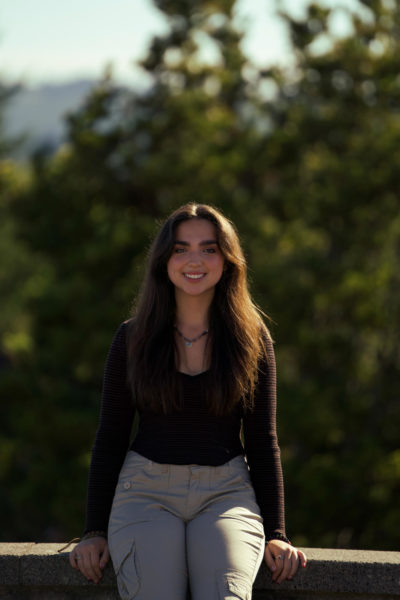 Aspen Elst, Business Manager
Aspen Elst a senior and a third year member of journalism and second year on the business team. In her free time she enjoys listening to music and making...