Leave Toxicity on Read
    Negative Instagram accounts, with a purpose of inflaming other students, have recently been created by students of Marshfield High School. The issue is not that students have created accounts, but rather the content of them. Subject matter spans from rumors to exposing student secrets. Most of these accounts are there to spread misinformation with the hopes of attracting more followers. Unknown users, who get their information from anonymous sources, run most of these accounts. 
    Backlash against these posts are common, but rarely have support. Instead of ignoring the accounts, students follow them as entertainment. Because of this, reports of these slanderous accounts are often ignored. 
    Instagram is a place to share moments, and allows them to be sent around with just a click of a button. The rumors and messages spreading throughout Instagram can reach anyone. Teachers and staff can easily view the content on public accounts, which is why most creators stay anonymous to avoid consequence and conflict. 
    "I think it's concerning when people have pictures taken of them when they aren't aware, and then they are posted," said Casey McCord, MHS Dean of Students. "I think that it's not something people generally appreciate."
   Feelings are mixed, however. Some believe that the accounts serve a purpose.  
    " I think some of [the posts] are pretty funny, some of them bring awareness to some important issues, [but] some of them not so much," said MHS student Alex Garcia-Silver, who created the Instagram account Brown Boys Elite.
    While it is not illegal to post fake news on Instagram, it is against the company's policy to create fake profiles. Certain kinds of false information can be banned, and if Instagram finds information to be false it may be marked as false information on the app.
    "I wasn't really OK with [the toxic MHS accounts], nor was anyone else," said MHS student Gavin Stovall, who runs The Baddiez Instagram account. "I was like, you know what? I'm going to make an account that's just kind of like cringe but it's not, and so I just throw what people will like."
    Regardless of opinion, it is important to note that Instagram does have guidelines in place to help regulate its use. The original mission of Instagram is for users to have an authentic and safe place for inspiration and expression. Accounts posting things such as nudity, terrorism, crime, or hate groups are, of course, not allowed. Accounts classified as harassment could be subject to scrutiny, or even removal.    
    While toxic accounts are a gray area within Instagram's usage guidelines, Instagram states that users should be thoughtful when posting newsworthy events. In addition, the golden rule should always be followed: do unto others as you would have them do unto you.
For updates on The Marshfield Times, visit themarshfieldtimes on Instagram for information on the staff and the issues to come. 
Leave a Comment
Donate to The Marshfield Times
Your donation will support the student journalists of Marshfield High School. Your contribution will allow us to purchase equipment and cover our annual website hosting costs.
About the Writers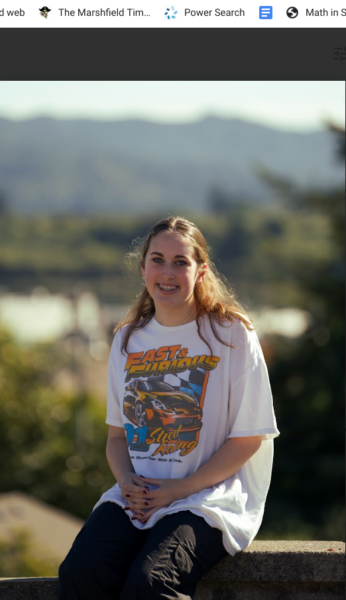 Olivia Conde, Copy Editor + Website Manager
Junior Olivia Conde is a third year member, Copy Editor, and Website Manager of the Marshfield Times. She enjoys playing various video games and hanging...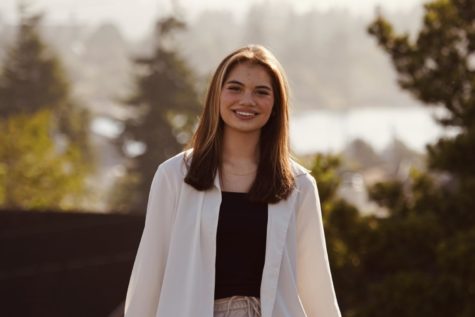 Erika Akers, Website Manager
     Sophomore Erika Akers is a second year member and part of the publicist team of the Marshfield Times. She is also a second year member of the...