A guide to camping
It's spring! In a typical year, this is the time of year when Oregonians are stretching their legs in the outdoors. When planning a camping trip, it's easy to get carried away with thoughts of all the gear and supplies one might need. But don't worry. If you're planning on camping in a tent, there are only a few essentials you'll want to bring along. Of course, you'll need a sleeping bag to keep you warm and cozy at night. And don't forget to pack some blankets and pillows for added comfort. A camp stove is also a must-have for cooking delicious meals, along with a cooler to keep your food and drinks fresh. And if you're planning on doing some fishing, be sure to bring along a fishing pole to catch your dinner.
If you're camping in an RV or trailer, you're in luck–many of the essentials are already built in. You'll likely have a stove and fridge at your disposal, so all you'll need to bring along is some food, water, and bedding. Always remember to pack some entertainment options, like board games or a deck of cards, to keep everyone entertained.
Camping is a perfect escape from hectic city life. It is an opportunity to disconnect from technology and immerse oneself in nature. Campers can experience the beauty of the outdoors, the quiet of the wilderness, and the joy of being away from the distractions of everyday life. Camping also provides the opportunity to engage in various outdoor activities such as hiking, fishing, and swimming, which can be both physically and mentally rejuvenating. Furthermore, camping can be a great bonding experience for families and friends as they spend quality time together in a shared outdoor adventure. Whether it's a weekend getaway or a longer trip, camping offers a chance to unwind, relax, and appreciate the simple pleasures of life.
Camping is a wonderful way to connect with nature and create lasting memories with friends and family. Whether you prefer a rustic tent or a luxurious RV, all can enjoy the simple pleasures of campfires, starry nights, and breathtaking scenery. From the thrill of outdoor activities to the relaxation of lounging in a hammock, camping offers a wide range of experiences for people of all ages and interests. So, pack your gear, hit the trail, and savor the adventure that awaits in the great outdoors.
Leave a Comment
Donate to The Marshfield Times
Your donation will support the student journalists of Marshfield High School. Your contribution will allow us to purchase equipment and cover our annual website hosting costs.
About the Contributor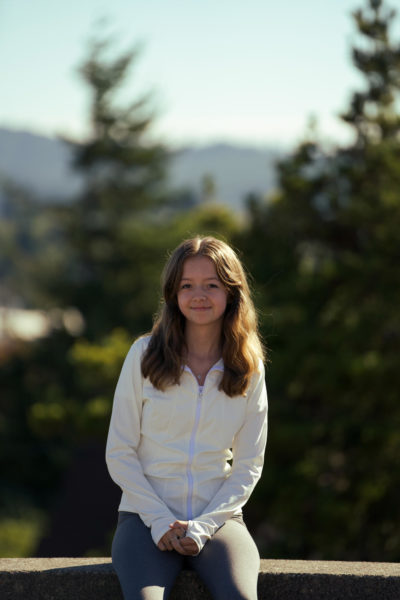 Maitea Zatica, Website Team
Sophomore Maitea Zatica is a second year journalism reporter. This year, Maitea is a part of the website team. She has taken a break from sports this year....