Missing Statue??!
Since even before winter break, Marshfield High School students have noticed the unsettling and empty feeling that lingers around the pirate hall building–a metal statue that once graced the circle drive is now missing. 
"The middle piece down by Pirate, I noticed that a while ago," said sophomore Venus McKeon. "I'm kind of curious on why it was taken out." 
The metal statue in question, called "The Circle of Life" depicted several students holding hands, encircling an obelisk. The piece was originally a class project created by manufacturing students in 2013 under the rule of the former manufacturing instructor Tom Hull. While it was beautiful, representing the personalities and strengths of MHS students, it proved to have several flaws. 
"I know some people weren't very happy [with removal]," said current manufacturing teacher Glen Crook. "Basically, the foundation underneath [the statue] wasn't very secure and so it had been leaning. It had been corrected once already in the past and it was leaning again." 
Even before the statue, there was a centerpiece in the pirate hall circle drive. Elias Ashton, MHS principal, knows the story well. There was once a tree, either citrus or maple, in its place. Unfortunately, like the statue that came after it, misery befell the tree. 
"Rumor is that at the end of the school year North Bend and Coos Bay students like to play pranks on each other," said Ashton. "Some North Bend students came over and they cut the tree down."
MHS manufacturing classes have a project in mind for the circle drive. A stainless steel tree was planned, measuring 23 feet tall and 32 feet wide. It was to pay homage to the tree that was once there. Students also had the idea of selling leaves that would be fixated to the tree, displaying alumni names and graduates dates. Three phases of the project were mentioned, and yet, there hasn't been any progress as of today. 
For now, the seating in circle drive remains bare concrete. Some believe that the space is best filled by another tree; something can be said about natural beauty. Principal Ashton wants to leave the replacement, or lack thereof, up to the student body of MHS. 
"If we'd like to do something we would have a survey so the students could come up with some options and have them choose what they think," Ashton said.
Leave a Comment
Donate to The Marshfield Times
Your donation will support the student journalists of Marshfield High School. Your contribution will allow us to purchase equipment and cover our annual website hosting costs.
About the Contributor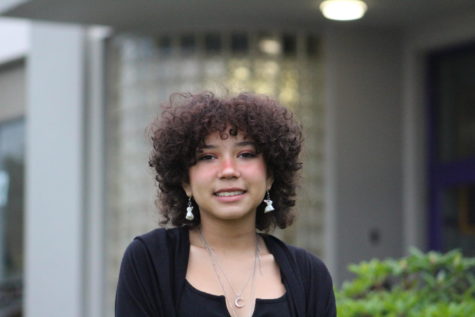 Keara Guyton, Reporter
Keara Guyton is a sophomore, this is her first year in journalism. She enjoys baking, painting, crocheting, and drawing in her free time. She really enjoys...