The History of Valentines Day
The origin of Valentine's day is a bit of a coin toss; historians just can't decide what really happened. Some believe that this holiday was used as a cover up for the Pagan holiday Lupercalia, when communities came together to whack women with goat hides in hopes of fertility. But most cite two or three completely different saints, all named Valentine, and martyred around 270 A.D. 
One Valentine legend was based on the opinion that young, unwed, men were better soldiers than those that were married. This was why Emperor Claudius II outlawed marriage for young couples. Valentine couldn't help but find something wrong with this and continued to marry teenage paramores, or lovers, until he was caught and beheaded by Claudius. There was another Valentine, who also died because of Emperor Claudius, but details on this saint are not extensive. Some believe these two Valentines are the same person. 
Other legends thought Valentine was killed while helping Christains escape brutal Roman prisons. According to one specific stem of this story, Valentine had, despite being imprisoned himself, fallen in love with his jailer's daughter. From there, he sent the first valentine greeting, signing something along the lines of 'From your Valentine', a phrase we still use today! 
Valentine greetings were popular even in the Middle Ages, but written ones didn't start to come into view until the year 1400 A.D. By the 18th century, it was common for people of all social classes to give and get small gifts and handwritten letters. However, once the 1900s rolled around,  printing technology became popular and handwritten letters for Valentine's day were a thing of the past. These premade cards made it much simpler for the general public to express themselves, and, because of the cheap postage rates, it made sending Valentine's Day greetings more popular. 
There are many other ways in which this holiday has changed and evolved over the decades. Instead of handmade gifts, there are aisles and aisles of Valentine's gifts to choose from.
"It's commercialized so you have to buy big gifts instead of giving a day of appreciation," said Margarito Rodriguez, manager of local restaurant Puerto Vallarta. "I feel that it's become more monetizing instead of giving."
Many couples flock to restaurants on Valentine's Day to spend time with a loved one. Rodriguez sees many couples dine with him around the middle of February.
"I think [Valentine's Day] has lost its meaning," said Beth Clarkson, owner of Checkerberry's Flowers and Gifts. "It's kinda sad to say because it's a total benefit to me, but I think there's more 'have to buy' instead of 'want to buy.'"
As much as Valentine's Day is about money, the core values aren't gone. Christine Sabin, owner of Scoops Homemade Ice Cream, witnesses plenty of dates while on the job. And just like any other holiday, Valentine's Day brings in some big business. 
"People really just wanna have people think of them, and Valentine's Day is a day where you can tell them how special they are," Sabin says. 
While Valentine's Day is an excellent opportunity to share feelings with someone, the most important thing is to make loved ones know how much they are appreciated–all year long. And it's important to note that Valentine's Day is not just for lovers and romantic relationships, but also for different types of love.
"The meaning of Valentine's day is a day of friendship and relationships and affection," Rodriguez says. "I send flowers to my wife and my daughter all of the time."
Regardless of how one spends Valentine's Day, it is obvious by the many heart candies, plush toys, and heart-shaped chocolates that this day is set aside to celebrate love.
"I think that to express your love is one of the main parts of Valentine's day," says Clarkson. "You know, just being able to tell somebody how you feel about them."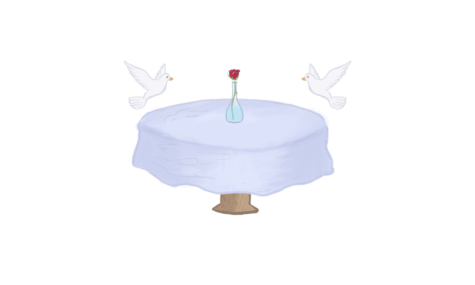 Leave a Comment
Donate to The Marshfield Times
Your donation will support the student journalists of Marshfield High School. Your contribution will allow us to purchase equipment and cover our annual website hosting costs.
About the Contributors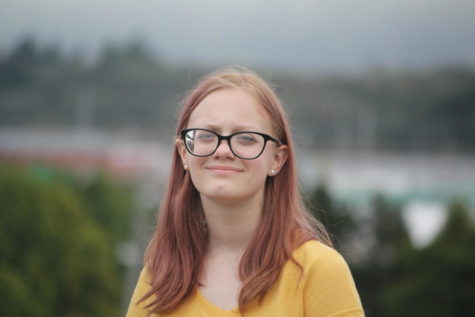 Serenity Devins, Reporter
Freshman Serenity Devins is a first year member of The Marshfield Times. Her favorite colors are mint and light blue. In her free time she enjoys drawing,...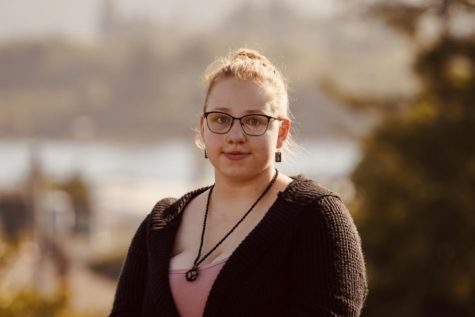 Aubrey Brooks, Copy Editor
Senior Aubrey Brooks is continuing her second year with The Marshfield Times staff. Most of her time consists of trying to knock books off her reading...