Civil War Connections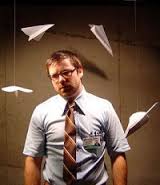 A journey into the past was hosted at MHS on May 1.
"Civil War Connections: 150 years in 150 minutes" celebrated the re-dedication of the cemetery and to show community members what it was like to live during the Civil War era. Visitors received a map of the stations and one of three colored arm bands. According to Cricket Soules, director of the program, arm bands were used showed if the soldier had survived (white), was wounded (red), or died (black).
"We do this to help them [community members] understand the gravity of how many people died," Soules said.
All visitors were also given a "Haversack." According to Civil War Connections, a haversack is a bag with a single shoulder strap. The word comes from the 17th century German word "Hafersach," which means "a cavalry troop's bag for a horse provender," or an oat sack. Later, the French used the word "Havresac" to mean "a single strapped bag worn over one shoulder and used for carrying rations."
The map given to visitors showed where each station was set up during the 150 minutes. The quilt pattern room showed patterns that were used during the time period and gave participants a try at simple iron-on quilt patterns.
"Cipher discs," another station, showed how to translate a message using the cipher wheel, designed by Francis Labarre. The cipher discs were used by the Confederate and Federal troops to send messages. There were many other stations including battle flag making, dancing while musicians played, Wig-Wag flags and entertainment for the people during the time period.
Volunteers from Coos Bay Schools and community members said it was good opportunity to be of service to the people of the community and to learn about the history.
Junior Andrew Tetrick is one student volunteer who has been involved in Civil War Connections alongside Soules for about two years.
"We are trying to show the community members what it was like to make do with what they had," Tetrick said.
One station at the event was set up with examples of the food and drink people were given to eat during the war. The original and a more edible version of "Hardtack," a plain cracker, was one example, along with Switchel, an apple juice-like drink.  Beans were also another staple in the diet of the people during those times.
"Cold or not, that's what they had," Tetrick said.
According to Soules, the different stations gave people a picture of what the people went through.
"We are helping people have a hands-on experience of the culture," Soules said.
Leave a Comment
Donate to The Marshfield Times
Your donation will support the student journalists of Marshfield High School. Your contribution will allow us to purchase equipment and cover our annual website hosting costs.