Reconfigurations: Dissecting the Coos Bay School District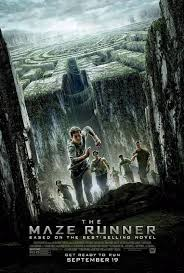 Seventh graders attending Marshfield. This is the misconception floating around the community.
Last November, the Coos Bay School District Board made the decision to proceed with planning for a new grade configuration.
According to board member James Martin, the current grade configuration is not working well. Seventh and eighth graders separated between three different locations creates problems for middle school teachers who do not have anyone to discuss ideas with. Seventh graders also have limited access to electives and CTE programs, such as the ones offered at Marshfield.
Millicoma math teacher Tanya Goodson said she is in favor of seventh graders attending Marshfield. Goodson said it would benefit students.
"If or when they move to Marshfield, it will be easier to regulate classroom sizes and not have classes of 35 or more," Goodson said.
According to Goodson, it would also help the seventh grade teachers. Currently, each middle school in the district only has one teacher for each subject.
"To my understanding, no seventh grade teacher would lose their job," Goodson said. "I am the only math teacher at Millicoma where if we moved to Marshfield, there could actually be a department."
The district was faced with a choice between a K-6 and 7-12 model or a K-8 and 9-12 model, and the board made the unanimous decision to direct their planning toward a K-6 and 7-12 grade configuration. The Facility Planning Committee, headed by board member Rocky Place, will meet to further research the best way to make these changes to the district.
"The community was about half and half between K-8 and K-6, and that's why the board had to make the hard decision as to what's it going to be," Place said.
The plan is to have a K-6 campus at Millicoma/East Side, a K-6 campus at Sunset/Madison and then 7-12 graders on the Marshfield campus. However, having several grades at each school does not mean they will be equally integrated.
The idea is that seventh and eighth graders will be on Marshfield's campus, but they will have their own building and possibly even their own school. This is where they would take their core classes while at the same time having the option to walk to another building for an elective or an advanced class.
Similarly, the two K-6 campuses will keep the grades separated, but they will share commonplaces such as the gym, field, track, etc.
Principal Doug Holland is in support of having Marshfield's campus host 7-12 graders.
"At other facilities, they wouldn't have all the CTE programs that Marshfield has. We have radio, manufacturing, technology and woodshop. They wouldn't be able to do these and, in addition, we have really deep fine arts programs. We have drama, choir and band," Holland said. "At Marshfield, they'd have the option of having more fine arts if they were interested. We have a larger selection of classes."
Although there are several reasons to move seventh graders onto the Marshfield campus, many students at Marshfield do not agree with this change in grade configuration.
Freshman Adolfo Flores said seventh graders should not be on Marshfield's campus. Flores said it would affect other students in a negative way.
"The seventh graders would be immature and would turn Marshfield into more of a middle school," Flores said.
Martin said along with the changes to grade configuration, the board is also looking at how to best upgrade buildings in order to accommodate the grades. According to Martin, all the schools in the district need renovations and, before the board can go to the community and ask for money, they need to have all the details worked out. Upgrading three schools is more efficient than upgrading all of them, especially since Blossom Gulch and Bunker Hill do not have much of a long term future because of structural problems or size.
Holland agreed the schools, especially Marshfield, need to be renovated.
"We have leaks in the roofs, plumbing problems, electrical problems, paint issues, all sorts of things that need to be fixed," Holland said.
Before the grade configuration can be changed or any buildings can be remodeled, taxpayers must vote in support of a general obligation bond measure. The school district needs to finalize its plan, including all costs, and then it would become a ballot measure to be voted upon. If the majority of the voters agree, then their property tax will increase by a small amount for a period of time until the district has enough money to begin renovations.
"For decades, this school district has been shaping the education program to fit into the buildings we have," Martin said. "What we want to do now is take this opportunity to design some buildings that fit the type of education program we want."
Leave a Comment
Donate to The Marshfield Times
Your donation will support the student journalists of Marshfield High School. Your contribution will allow us to purchase equipment and cover our annual website hosting costs.