High hopes and low scores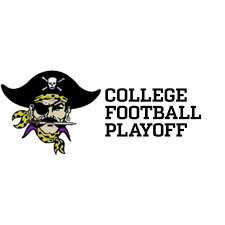 The boys varsity golf team placed 4th at the OSAA state tournament last year. The whole team returned this year with every intention of having even more success.
The golf teams are back for the 2015 spring sports season with high expectations.
Multiple students do not know the specifics when it comes to golf. According to boys head coach Scott Banks, every time a golfer hits the ball throughout an eighteen hole golf course, it is counted as one stroke. The objective of the game is to get the least amount of strokes possible.
At a golf tournament, varsity players will be ranked with one being the best and five being the worst. The players will then compete against golfers from other schools that are ranked the same.
"At the end of the tournament, they'll add up the four best scores and that is our team score," Scott said.
According to Scott, after coming home with a fourth place trophy, the boys are setting their sights on an even bigger goal: a state championship.
Seniors Cody Easton, Jacob Klein, Preston Luckman and Sean Paris, as well as junior Kasey Banks make up the varsity team. According to Scott, the seniors have been playing together since their freshman year.
"I haven't graduated anyone in the last two or three years. When they were freshmen, there weren't any sophomores, juniors or seniors," Scott said.
Although there are many golfers on the boys team, the girls team has just five players with only one returner. Junior Jane Suppes made it to state last year but as an individual. She was the only girl playing golf at Marshfield last year and had to play on the boys team. She said she enjoyed it, but she is looking forward to playing on a team this year.
"I actually didn't mind being the only girl, but being on a team is a lot of fun, too," Suppes said.
In addition to four new players, the girls team also has a new coach. This year science teacher Kevin Cellura stepped up to coach the team for the first time.
"I've been playing golf since I was little. I took time off here and there, but I started playing when I was about six," Cellura said. "In hindsight, it's a sport I wish I would've played more in high school. I played baseball and other things, but I wish I would have kept with golf. It takes a lot of mental discipline."
According to Suppes, with new players and a new coach comes a lot of hard work in developing the program. Cellura agreed.
"We're building and looking hopefully towards a more successful future. We are learning and building up our team," Cellura said.
Luckman, the lead scorer on the boys team, shoots a personal best of 72.
"We've gone from freshmen year shooting in the hundreds, with a team score of 400-425 to this year where I shoot 70s, Kasey shoots 70s and we have two people who shoot low 80s. We shot 325 at our last meet," Luckman said. "We've improved a lot."
According to Scott, Marshfield has never won a state championship in golf. Luckman said last year they lost to Seaside by 11 strokes, but as Seaside loses a player and Marshfield gains another year of experience, he hopes the team will do better this year.
The 2015 OSAA State Tournament will be held at Quail Valley Golf Course in Banks, Oregon, on May 18 and 19 for the boys, and Eagle Crest Golf Resort in Redmond, Oregon, for the girls.
"This year we have everyone returning so I feel like we have a chance to win or be one of the runner-ups," Luckman said.
Leave a Comment
Donate to The Marshfield Times
Your donation will support the student journalists of Marshfield High School. Your contribution will allow us to purchase equipment and cover our annual website hosting costs.