Oregon Battle of the Books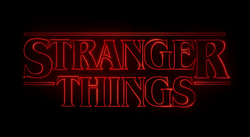 Students who have been reading and brushing up on their literary knowledge for months recently competed in Oregon's Battle of the Books regional competition, with the grades 9-12 division team of senior Hannah Mansfield, sophomore Lyra Isenburg and freshmen Michaela Barnes, Kierstin Martin and Alison Putman advancing to bracket play.
OBOB started in November under the direction of librarian Peggy Christensen. This is the second year competing in the state-wide event.
"It's very competitive," Christensen said. "The students really get into it."
OBOB is a program created under the Oregon Association of School (OASL) to promote reading. Teams are made up of four members, who divide up the selected books among them. Each team also has an alternate and one adult representative who coaches the team. OASL chose books varied in genre and difficulty to target the participating audience.
Team's battle against opposing teams by answering questions based on the various reading material. There are two types of questions, including "In which book…" and content questions. The team has 15 seconds to discuss and answer the question and only the spokesperson is allowed to answer. Teams must narrow down the information and give it to the spokesperson clearly. Coaches cannot assist in the competition, nor can the teams receive outside help or they will be disqualified.
Students gather weekly and have mock battles against each other as well as study the literature. Students involved have shown a positive interest in joining. Isenberg said participating in the program provides a good opportunity to meet new people.
"When I moved here I did not know anyone and I love to read. So it was a good way to meet new people and do what I love at the same time," Isenberg said.
Not only do members enjoy the social aspect, but they enjoy the educational outlet available as well. Eighth grader John Johnson said he appreciates being around others with a mutual interest as his.
"It is nice to be able to read and actually do something with the knowledge you acquire, and to talk to others about it is fun as well," Johnson said. "Usually you don't have anyone to engage with about books."
Jessica Baimbridge, an eighth grader, agreed with Johnson on the enjoyment of being part of the team.
"I'm glad I joined. I've made new friends, and I like competing and participating with my team," Baimbridge said.
Isenberg said the books selected make learning historical events easier and more relatable.
"These stories help teach us in an understandable way about our and the world's history and culture, which makes it understandable and we can use the lessons to solve problems in our lives," Isenberg said.
Prior to the regional competition, the Coos Bay Public Library sponsored a battle between North Bend and Marshfield students. Judges were North Bend Mayor Rick Wetherell and Coos Bay Mayor Crystal Shoji.
OBOB benefits students by giving them constant adult support. All coaches are volunteers from the community who make time for their teams. Christensen said OBOB assists students in learning to deal with difficult situations with different actions or advice in their everyday lives.
Isenberg and Christensen both said they want more people to join. Christensen said she knows most do not enjoy reading and that the program may not interest or benefit them, but Isanberg disagreed with the latest mindset that reading is "unpopular" or "lame."
"Reading is hip," Isenberg said. "Get over yourself and read."
Christensen said she is thrilled to be involved with OBOB again this year.
"To me, it is a really exciting program," Christensen said. "It's all about showing a love for reading."
Leave a Comment
Donate to The Marshfield Times
Your donation will support the student journalists of Marshfield High School. Your contribution will allow us to purchase equipment and cover our annual website hosting costs.