Egyptian Theatre Renovations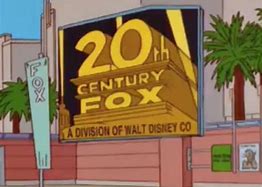 After 89 years, the historic Egyptian Theatre in downtown Coos Bay is getting a face lift. Restorations are currently underway to bring the Egyptian back up to code, all while helping to preserve the theater's former glory.
The Egyptian was controlled by the Coming Attractions Theatres until 2005, when it was scheduled to be closed down. The theater was then picked up by the city's urban renewal agency with plans to continue the renovations.
This caused a group of concerned citizens, now led by Greg Rueger, to form the Egyptian Theatre Preservation Association (ETPA).
"I began aiding the ETPA when I heard about the closing of the Egyptian, they asked me to join the board and eventually I took over as President," Rueger said. "The theatre was very important to my wife as a child. In fact, her grandmother was at the theater's grand opening."
Shortly after, the ETPA hired an engineer to assess what needed to be repaired. The cost of renovations was estimated to be $750,000.
The Preservation Association immediately began to raise funds through the community and historical grants. $300,000 was collected from the community and two $150,000 historical grants were awarded as well.
By the end of 2013, the association had raised more than $1 million, enabling the group not only the funds to perform the structural restorations, but also money to restore the restrooms, handrails and the entrance.
The process was aided by George Kramer, a historical preservationist out of Portland whose job is to see that the restorations are accurate to the site's original state, though much of the original interior will be left in place.
Work is currently under way at the site. Along with renovations to the rear wall and bathrooms, the sidewalk along the entrance of the building had to be raised to prevent water coming from the highway into the lobby of the theatre. It will be the first project to be unveiled, local residents will soon be able to walk on the hand laid tile sidewalk.
"We would like to have the unveiling on March 1," Rueger said. "We would like to give the community an opportunity to come to the ceremony and walk like an Egyptian."
The rest of the renovations are scheduled to be finished by the end of spring and the grand re-opening is set for June 20-22. The ceremony will last for three days and will allow community members to view the historic theatre.
Leave a Comment
Donate to The Marshfield Times
Your donation will support the student journalists of Marshfield High School. Your contribution will allow us to purchase equipment and cover our annual website hosting costs.