2023 Vals and Sals
Valedictorians 
Brodie Blair
Brodie Blair has been part of National Honor Society, Science National Honor Society, Certified Emergency Response Team, the Gay-Straight Alliance, Knowledge bowl, E-sports, and cross country. He's put in a lot of work to get certifications in programs like CERT and the Occupational Safety and Health Administration. 
¨Do what you're interested in," advises Blair. "If you don't like the class you won't have motivation to do the work.¨
Through high school Brodie has aimed for a good GPA with success. After graduating high school they plan on going to Oregon State University and will work at the school through an IT position they have been employed in. 
Kirra Cooley
Kirra Cooley is a lifelong Coos Bay resident. They have been active in 4-H for both canine training and photography, and on swim team. Their favorite canine events are rally and agility, and best swimming stroke is breaststroke. Cooley plans to continue their degree at Southwestern Oregon Community College next year, then transfer their associate's degree to university for further education.
Hannah Croson
Hannah Croson is a member of NHS, SNHS, MHS kindness club, forensics, band, and involved in the MHS art department. Painting and ceramics are her favorite classes.
"Communicate with your teachers," Croson advises underclassmen. "They will help you in almost any situation."
During COVID-19, Croson was able to stay on top of her schoolwork by talking to her teachers. She is attending to attend Portland State University Honors College and major in biology.
Alexander Garcia-Silver
Alexander Garcia-Silver has been known throughout MHS for his accomplishments on the track. He's set team standards and broken longstanding records in running, while still keeping up with academic rigor. 
"Make sure to balance out your work," said Garcia-Silver. "Whatever it is that you need to do and then also find some kind of passion like a club or sport. Try to enjoy as much as you can…and get involved as much as possible."
Garcia-Silver is a member of Key Club, SNHS, ARK, the charity program, and student body. His favorite is the charity program. After graduation, he plans to take two years for a service mission, then attend college at Brigham Young University in Utah. 
Sienna Mahaffy
Sienna Mahaffy is involved in NHS, SNHS, and the MHS equestrian team, the latter being her favorite. She says her biggest accomplishment is " Being the captain of the Equestrian team and building it up. This year we are able to bring 8 people to state." 
"Keep working," is Mahaffy's advice to underclassmen. "Don't slack off and don't let your grades drop because they are really hard to get back up."
She plans to go to Oklahoma State University and get a bachelor's in animal science.
Zoe Thomas
Zoe Thomas is grateful that all her hard work has paid off. Throughout her time at MHS, she has juggled school, work, and volunteering.
"Get involved and don't worry too much about what other people think," Thomas advises. "Do what you want to do."
Of all Thomas' activities, volunteering at the Coos Bay Public Library is one of her favorites because she got to be involved in the community and meet new people.
After high school, Thomas is planning to attend the University of Oregon to study business administration.
Jack Waddington
Jack Waddington is involved in NHS, SNHS, Outdoor Club, the MHS charity program, manufacturing classes, Skills USA competitions, cross country, track, and swim team. 
"Some people, when they come into high school and have the goal of being Valedictorian, they decide to take easier classes, classes they can maintain their GPA on. I would warn people against that." said Waddington
Any spare time Waddington had was spent in the manufacturing area, as that was his favorite part of high school. 
His advice to incoming freshmen is to "Challenge yourself and take the highest classes you can." 
Salutatorian
Katilyn Miles
Solo salutatorian Kaitlyn Miles is involved in NHS, SNHS, choir, the MHS charity program, basketball, volleyball, track, and key club. Of these, her favorite was SNHS. 
"Stick with it," Miles said. "It's worth it to work hard on your grades."
After graduation, Miles plans to attend Oregon State University and major in biology. She will dual-enroll at Linn-Benton Community College so she may play basketball there. 
Leave a Comment
Donate to The Marshfield Times
Your donation will support the student journalists of Marshfield High School. Your contribution will allow us to purchase equipment and cover our annual website hosting costs.
About the Contributors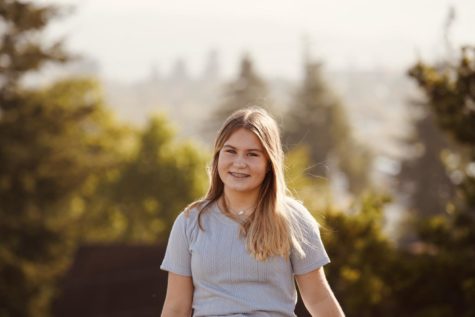 Abby Erb, Reporter
Freshman Abby Erb is a new member of journalism. Abby is part of the swim team and speech and debate. She likes Taylor Swift, sugary foods, the beach,...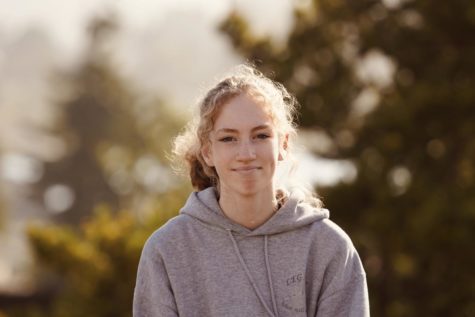 Reanna Mathias, Reporter
Freshman, Reanna Mathias is a new member of the Marshfield Times. She enjoys drawing at times and baking when she gets the chance. Her favorite musical...