Talking the way to victory
Marshfield High School's speech and debate team, led by coach Kayla Crook recently competed at state. In the past, the team because first Oregon State Athletic Association team in MHS history to hang six banners in the main gym. Despite having a smaller team with more underclassmen, they took 16 events to state and placed third overall this year. Cece Visser placed first in program oral Interpretation, Wilbur Lovelady placed first in poetry, and Junior Barrera placed third in humorous interpretation. This achievement was a result of the team's hard work and dedication.
"When practicing feels hard I think about the people I want to beat and keep going," said team member Wilbur Lovelady. 
At state, points for the team are earned by making it to the semifinals. Higher placement means more points. The sweepstakes is awarded to the team with the most overall points, which are added up from each event on the team. As with athletics, speech and debate rounds range from 1A to 6A teams, but the sweepstakes awards are only for 1A-4A schools.
"Thinking about sweepstakes helps me to keep going when it gets hard," said Captain Cece Visser. "It's always really great to win first place in my individual events but when we win as a team it makes it feel like everyone has won, everyone has helped, like I also contributed even if I didn't do my best in my own event. Helping the team win feels great." 
At tournaments, team members compete in multiple events, battling against other schools. The pressure to perform well, the fear of public speaking, and the competition itself can all contribute to stress during competitions. Additionally, the amount of preparation and the research required can be very overwhelming.  
"The kids on the team cope with stress by being silly and having fun as a team," Lovelady said.  
The camaraderie among teammates is what makes the stress manageable. When someone is having a rough time, teammates can work together to make speeches better. 
"There are some parts where it's very stressful like the week before a tournament because this is the time where you can't mess up," said team member Junior Barrera. "This is where you have to be performance ready no matter what situation comes up." 
Necessary skills for speech and debate include memorizing quickly, controlling emotions, researching, balancing commitments, communication, confidence, public speaking skills, and responsibility. 
"I think speech teaches kids how to be confident in themselves and how to talk to people," Barrera said. "Because in the time of age we are in, this is where a lot of anxiety and insecurities come out, and having speech and debate to be able to talk to people and be able to actually express how you feel about things is very important." 
The team finds comfort in their teammates and their entries. Students can find topics they feel passionate about, so they can express themselves without feeling judged. 
After the OSAA state competition, qualifying teams and team members move on to nationals, but only certain events are able to proceed to nationals. This year they are taking Junior Barrera in humorous interpretation and Cece Visser in program oral interpretation. 
Leave a Comment
Donate to The Marshfield Times
Your donation will support the student journalists of Marshfield High School. Your contribution will allow us to purchase equipment and cover our annual website hosting costs.
About the Contributors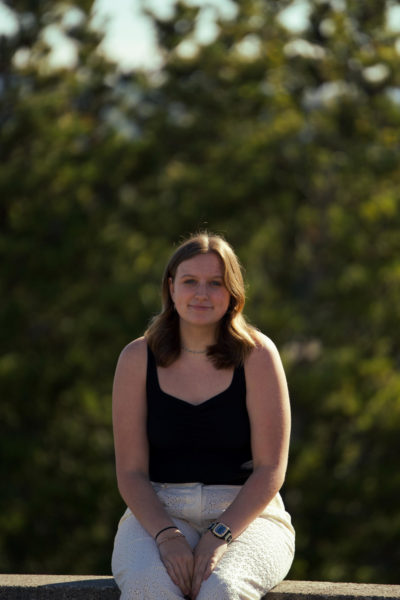 Becky DeGan, Reporter
Sophomore Becky DeGan is a second-year member of the Marshfield Times Staff. She is very involved in Speech and Debate, the National Honors Society and...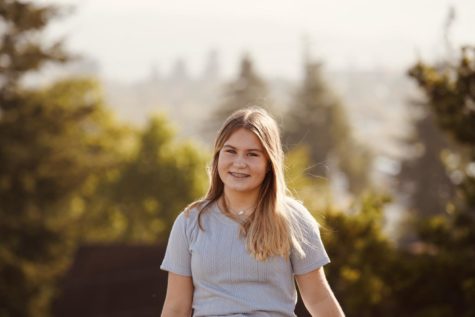 Abby Erb, Reporter
Freshman Abby Erb is a new member of journalism. Abby is part of the swim team and speech and debate. She likes Taylor Swift, sugary foods, the beach,...