Student athletes struggle to juggle mental and physical demands
Culture itself is loosely defined as the customs and social forms of a group of people. Sports easily fit into this category, especially at Marshfield High School. The pirates pride themselves in their success within the league and the state. Students are constantly setting records and teams are winning state competitions left and right. 
 At MHS, roughly 20% of the student body are student athletes. These students are held to different expectations than their peers. To be an athlete at Marshfield means enrollmenbt in a minimum of six classes and be passing all of them.
These student-athletes are students first and athletes second. However, when it comes down to a game the lines get blurred.  The expectations can seem unrealistic and students are torn between academic and athletic priorities.
"I mean I get it, as a coach you want them to win…but it's not healthy, it doesn't bring balance," said history teacher Garret King, who also coaches. "Student-athletes do more work than anybody. There is too much emphasis on sports; you have to be the best. It adds pressure and stress that you have to win."
The students feel the pressure, too. MHS junior Cullen Cribbins has played many sports such as soccer, baseball, and tennis. With community college classes, he says that he often has over nine hours of homework, but realistically can only manage to get four or five hours done. He says that he only averages around four hours of sleep most nights. Time management can be a struggle for students like Cribbins.
"MHS doesn't offer a class on it [time management] and so they are learning how to balance on their own," said King. 
Students typically spend seven hours per day at school, and student-athletes then spend an additional two or three hours in practice. Many go home to tackle multiple hours of homework each night. 
"I feel like I can't have those fun memories, I always have practice," says three-sport athlete Gracie Peach. She says that she often spends 12+ hours in practice and typically gets only six hours of sleep. 
"It [playing sports] sometimes makes it impossible to get anything done," said student-athlete Caitlyn Browning, who gets home around 7:30pm from basketball practice during the season. She says she still has three hours of homework in addition to home responsibilities and self-care.
A common denominator amongst these teens is that they get home significantly later than the average student. Then on top of everything else they have multiple hours of homework to complete. The stress that these students feel is overwhelming, as they struggle to live up to high athletic and academic standards.
"Just more understanding," said Peach. "We don't have time, we will get it done, we just need some more time." 
In addition to academic and school life, time for self-care is often put on the back burner. Time with family and friends is rare. Having time to go to the beach and relax or just sit down and have a family dinner is a experience that most athletes miss out on. 
Mehki Johnson is a new student at MHS this year who moved from the Chicago area. In the time he has been at MHS he has actively proved to be an asset on the football field and basketball court. He has a passion for what he does, but that also comes with dedication, perseverance, and the determination to make the most out of every opportunity. 
"I am gifted," said Johnson. "If I don't maximize what I was given, then I am wasting the gift, taking away opportunities for myself. There will be ups and downs."  
Regardless of wins or losses, student-athletes get up each day and try their best to meet rigid standards in the classroom and on the field, court, pool, or mat. They have to have grit and the ability to keep their goals in sight.
"You are getting out there, making new friends, memories, and experiences." said Johnny Calvert, a multi-sport athlete at MHS.
As athletes, they love the sport, and as students, they are facing the struggle. However they are learning lessons now, that are beyond what they would ever learn in the classroom.
Leave a Comment
Donate to The Marshfield Times
Your donation will support the student journalists of Marshfield High School. Your contribution will allow us to purchase equipment and cover our annual website hosting costs.
About the Contributor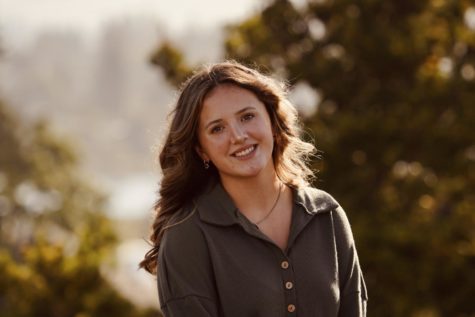 Emma Cornejo, Reporter
Emma is a part of the graduating class of 2023 and it is her first year in journalism. Emma likes to dance, and excessively binge Netflix. She worries...