Pirates pin down victory
For Marshfield High School, wrestling isn't just a game–it's a test of physical and mental strength. With various moves and holds at their disposal, they practice for weeks on end while also trying to find balance with their weight. Whether it's losing or maintaining it, weight is important as it determines where wrestlers are class-wise. 
"I try to go 100% everyday," said senior wrestler Johnathan Calvert, who wrestles in the 152-159 pound weight class. "I've already lost 10-15 pounds this season."
"The most difficult thing for a wrestler is getting into shape," explained sophomore wrestler Reese Hite, "The best thing you could do is listen to the coaches and do what they tell you to do."
To the layman, it could appear that wrestlers spend a lot of time standing around during tournaments, but wrestling is a very demanding sport. High levels of fitness and conditioning are required, as well as speed, power, strength, agility, and endurance. Discipline and strategy are also crucial to the sport. 
"Wrestling takes a lot of strength and lots of technique, you're gonna be headbuttin' a lot and you're going to be tossed around, so you're gonna need to be physical," Calvert said. 
This season, the Marshfield wrestlers depend on head coach Bo Hampton to keep them in shape and help them improve. This is Hampton's second year with MHS, as he transferred from Reedsport during the pandemic.
"I like having the coaching staff around, they're always helping me to get better," Hite commented, who wrestles in the 113 pound weight class. "Our wrestling team is doing pretty good and we've gotten a lot of solo wins in these past tourneys."
While it's often viewed as a solo sport, wrestling heavily depends on the relationship between teammates. Having a skilled, challenging, wrestling partner in practice can help one improve tremendously. A wrestler can practice their newly learned skills and techniques on their partner.
"I rely a lot on my training partner to push me to my limits," said junior wrestler John Lemmons, who wrestles in the 145 pound weight class. "I also try my best as a training partner to make my teammates better."
Wrestling can be a challenging yet rewarding experience for all students and can help them gain important skills. It also gives students the opportunity to represent their school.
The Pirates practice at Marshfield in their very own wrestling room. They practice every school day and work tirelessly to become champions. For Pirates who want to wrestle outside of High School many opportunities arise. With most colleges offering a wrestling program most athletes who want to compete in college will have the opportunity.
"Wrestling pushes me to be in the best shape I can be and gives me an opportunity to be an athlete in college," explained Hite.
Leave a Comment
Donate to The Marshfield Times
Your donation will support the student journalists of Marshfield High School. Your contribution will allow us to purchase equipment and cover our annual website hosting costs.
About the Writers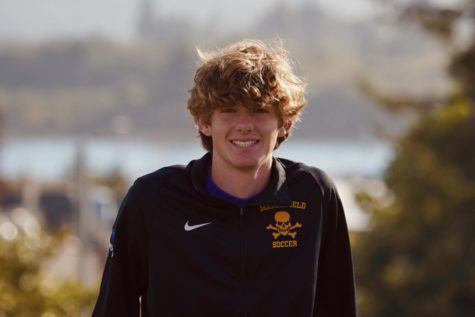 Jonah Putman, Sports Reporter
Junior Jonah Putman is a second year journalism staff member. He prefers writing sports stories over anything else in journalism. He enjoys playing soccer...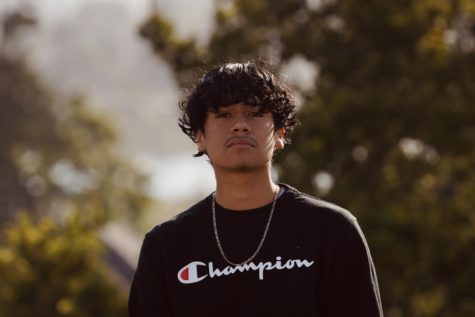 Fernando Ramirez, Reporter
Freshman Fernando Ramirez is a first year member of The Marshfield Times Journalism staff. He is part of the MHS boys soccer team. He wants to graduate...