…5, 6, 7, 8: Upbeats dance team ready to compete
The Marshfield Upbeats are looking forward to competition season under different rules. Traditionally, the Upbeats compete in a competition with one overall winner. However, this year there will be six different winners, as the competition is split into categories. This means that several teams compete with different styles of dance such as traditional, jazz, hip-hop, pom, show, and kick. 
This year's coaches, Kendall Morgan and Ashley Caballero, have decided to compete in a jazz competition as well as lyrical, or traditional. And this is all in addition to their regular team workouts and performances. The regular team is the one that Marshfield often sees, focusing on  performances at halftime for football and basketball games.
"Competition season is very intense," says Upbeats member Karli Kennedy, a junior. "The practices are longer, which means time with your girls is a little longer, you're traveling together a lot." 
With competition season right around the corner, Upbeats have many hours of practice up ahead. The team practices nearly every day after school under normal circumstances; with the state competition looming in March, they are adding hours beyond their normal practices.
"It's a great time for us to come together as a team and really build those relationships that are so important." says Kennedy.
The Upbeats' lyrical team has been competing in the traditional category since 1981. Despite the name, Upbeats, lyrical is more of an emotional style of dance that focuses on storytelling through technical movement. Part of the scoring is for the dancers to connect to the music personally. In order for a lyrical dance to score highly, dancers as individuals and as a team need to be able to feel the music. This is why competitions can be such an emotional experience. 
"My favorite part of competition is getting ready," said sophomore Upbeat member Erika Akers. "Spending hours putting makeup and costumes on makes dancing more enjoyable because it is a distraction from the anxiety that comes with performing. I am so excited that this year we get to have two costumes, one for lyrical and the other for jazz, because you're not only getting the costume but the memories along with it."
To meet the demands of the new competition style, the dance team has slightly reorganized their team. In addition, the dance team has been growing through the years, so they have enough members to branch out.
"The jazz team was added this year because of our opportunity to compete in categories and additionally to that," said assistant coach Ashley Caballero. "I have experience with jazz dancing and because I wanted to." 
Jazz is different from lyrical because it not only requires technical movements, but it takes a lot of stamina because of the faster pace. 
"It's technique heavy, but in a different way because it's endurance heavy so it's equivalent to track events for example," said Caballero. "Lyrical would be like a short sprint while jazz would be a 3,000." 
This means that the athletes need to be able to hold their endurance and use a high amount of energy throughout the whole routine. 
"I am most excited too, because of the fact that our jazz dance has a great theme and a lot of energy," said Caballero.
Leave a Comment
Donate to The Marshfield Times
Your donation will support the student journalists of Marshfield High School. Your contribution will allow us to purchase equipment and cover our annual website hosting costs.
About the Contributors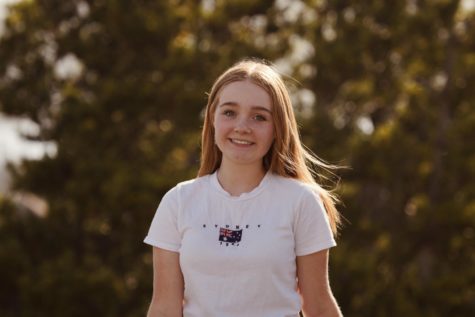 Myla Johnson, Reporter
Freshman Myla Johnson is a first year member of The Marshfield Times journalism staff. She is a member of the Upbeats and has been dancing for 10 years....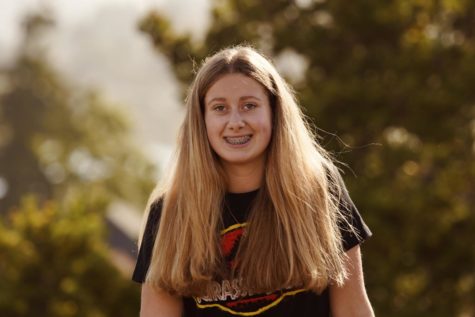 Mahlia Black, Reporter
  Freshman Mahlia Black is a first year member of the Marshfield Times. She likes dancing, going swimming, camping, going to the beach, coloring, and...