Why Alice Drills are important
Since 1999, roughly 300,000 students have been on campus during a school shooting, some with tragic outcomes. Students of yesteryear were trained to huddle in a corner during such travesties, but new safety protocol includes students and teachers trying to throw a shooter off guard, or actively pursuing their own safety. 
Thus the need to teach students and staff to Alert, Lockdown, Inform, Counter, and Evaluate their surroundings, otherwise known as ALICE drills. These aim to prepare students for possible shootings that could occur on school grounds. During the drills, students are expected to lock and barricade doors, cover windows, and find somewhere safe in the classroom to hide. Teachers must be alert and ready for any active intruders. Arming students with books, staplers, or other objects that could distract an intruder, is common practice.
While Marshfield High School has not had an active shooter, there have been many drills for staff and students. And on October 19 this year, there was a school lockdown at MHS where staff and students used the skills they've learned from ALICE to ready themselves for a possible real-life scenario. After locking down out of an abundance of caution, the Coos Bay Police Department investigated the recent incident and found no substantiated threat. 
Many staff members at Marshfield High School have used ALICE–but not as a drill. Marshfield High School history teacher Garrett King was one of them. As a freshman at Umpqua Community College in Roseburg, Ore., he was there for the school shooting in 2015, when he thought he heard firecrackers. He was sadly mistaken. 
"I walked up the stairs to the second story balcony, and I could see the kid bleeding out," said King, "[I was] scared of course. It was kind of numbing; it all happened to fast." 
King believes a good way to prevent school shootings is to eliminate the easy access to and from many school campuses. Currently, most school campuses have many different exits and entrances, making it difficult to monitor who is coming and going from the vicinity.
"There's no reason why you can't have one or two entrances to the school," said King. "Roseburg High School is a bigger campus than this and they put fencing up immediately after the shooting." 
Overall, nine victims lost their lives in the UCC shooting, both teachers and students. At least eight others were injured. The most difficult element of a catastrophe like this is in overcoming the grief that follows. King said that what weighed him down the most after the shooting was seeing how it affected the people around him and the trauma they endured. 
Chad Scriven, another MHS history teacher, has also experienced a school shooting. In 1998 Scriven was a senior at Thurston High School in Springfield, Ore., when one of the more tragic school shootings in Oregon occurred. A 15-year-old student facing possible expulsion killed his parents, set fire to his home, and then opened fire at the high school with a rifle and two pistols. Twenty-five classmates were injured and two were killed.   
 "I found out when we went into the school and a mad rush of people were running from the cafeteria," he said. 
In that moment, Scriven felt confused. Every mass shooting is different; depending on the weapons and individuals involved, it can be disorienting and difficult to grasp what is happening.  
"I didn't hear gunshots or anything," he said.
Active shooter drills using ALICE tactics often warn that gunshots in a school do not always sound as expected. Echoing hallways and classroom noises often muffle the sound. Some schools recreate gunfire sounds with airsoft rifles during ALICE drills so that staff and students can actually hear what they would sound like.
While many are fearful of school shootings, the statistical probability of being killed in a school shooting is relatively low. Law enforcement experts who track school shooting data equate the odds of dying in a school shooting to the odds of being struck by lightning, even though the fear of coming to school has increased. Scriven thinks students shouldn't be scared to come to school.
"You're most likely to die in a car accident on the way home," he said.
Regardless, traumatic events such as a threat to the school can leave students feeling helpless and scared. There is support available if this occurs. The Institute for Firearm Injury Prevention is an organization that has created a hotline for students that have been through school tragedies and may be struggling. Their number is available at all times 1-800-985-5990 to be connected to a trained counselor any time.
Leave a Comment
Donate to The Marshfield Times
Your donation will support the student journalists of Marshfield High School. Your contribution will allow us to purchase equipment and cover our annual website hosting costs.
About the Contributors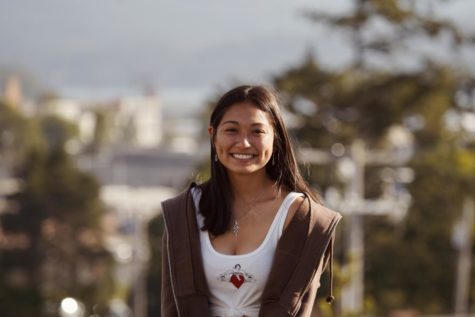 Megan Park, Business Manager
Megan Park or Lil Pebble is a junior and this is her second year being a member of the Marshfield Times and is part of the business team. After graduating,...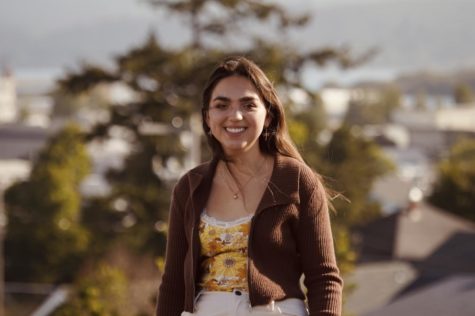 Aspen Elst, Business Manager
   Aspen Elst or Lil Rock is a junior and a second year member of journalism and is part of the business team. In her free time she enjoys listening...