Get involved
When asked to give advice to underclass students, graduates often recommend that younger students get involved in high school as much as they can. Through clubs and sports, students can learn commitment, school spirit, and can work on their teamwork skills. 
Most High Schools highly encourage students to get involved in clubs and activities. Marshfield High School is no exception, offering many clubs and activities such as Key Club, Esports,  National Honor Society, and many more. There are more ways to get involved, other than joining a club, such as taking part in the school's robotics team, or a wide array of sports. Since many clubs are held on different days of the week, there is no reason to limit oneself to just one.
"I am involved in two clubs here at Marshfield, Key Club and C.E.R.T. Program," said junior Harper Thompson, who is involved not only in school clubs but also in the community.
Thompson holds an ongoing count of 450 volunteer hours, which come in handy when applying for certain scholarships or colleges in the future. The contacts that Thompson makes when working in the community are priceless.
"My favorite club is Key Club," said Thompson. "Key Club  is the longest serving student organization in the world. We have clubs in over 38 countries and we have over one-million members worldwide. We are a community service based organization, so we primarily focus on projects that benefit our community and school." 
As with many upperclassmen, Thompson believes that getting involved can be inspiring.
"Just seeing that what you do can really actually make an impact in your own community," he said. "
Junior Kiri Goodson is involved in several different clubs at MHS, as well as some activities outside school. She maintains schoolwork as a priority, but enjoys being involved as a matter of investing in herself. She is involved in MHS choir, National Honor Society, Key Club, Z Club, Oregon Battle of the Books, and Science National Honor Society at MHS. She holds offices in most of the clubs in which she is a member. Outside of school, she takes part in Miss Coos County, is a member of Little Theatre on the Bay, and competes in statewide solo classical music competitions.
 "To get involved, honestly I'd say, being most prepared for my future including college and future the job market," said Goodson. "My proudest achievement is juggling all of them." 
Marshfield math teacher Jeremy Burgher, has become the new adviser of National Honor Society. Aside from NHS, Burgher embraces many different clubs at MHS, and has been the adviser for multiple clubs through the years. As someone who was involved in clubs as a teen, he believes it adds to a student's character.
 "I was really big into Latin club, it's actually called JCL or Junior Classical League," said Burgher. "I was also on the Academic Team, which here is called knowledge bowl. It's a bunch of nerds who answer questions and press buzzers and stuff like that."  
Although teaching and advising clubs can take a lot of time, Burgher is inspired to lead extracurricular activities to get everyone involved and invested in their school. No matter what a student's skill level is or what grades they may have, he thinks clubs provide an excellent way for students to feel honor in their work and pride in giving their best efforts. .
"I just kind of really want to show off the really really great students we have here," said Burgher. "I think NHS is kind of like the cream of the crop of our students. I think it's got a misunderstanding of being all the smart kids or all the kids with good grades and I kind of want to build it into a club of just like the best students that Marshfield has to offer."
Leave a Comment
Donate to The Marshfield Times
Your donation will support the student journalists of Marshfield High School. Your contribution will allow us to purchase equipment and cover our annual website hosting costs.
About the Contributors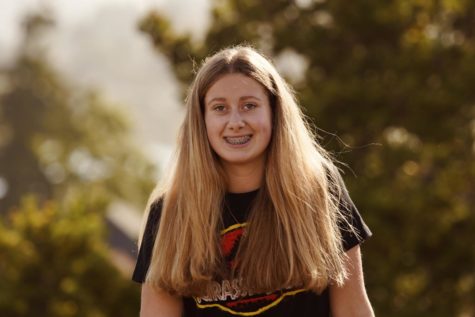 Mahlia Black, Reporter
  Freshman Mahlia Black is a first year member of the Marshfield Times. She likes dancing, going swimming, camping, going to the beach, coloring, and...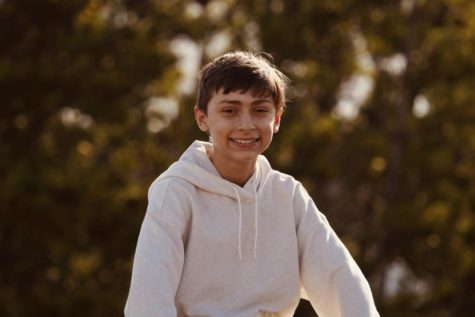 Garron Castro, Reporter
Freshman Garron Castro is a first year staff member of the Marshfield Times. He likes to sleep and eat like every other human being, but he also likes...