Veterans Day: Honor the fallen
Veterans Day, a 24-hour period within every year, set aside for the whole country to honor and appreciate those who fought in every past war. It is a time to value those who fought and those who have died for our country. The holiday started out as Armistice Day following the celebration for the ending of World War I. On November 11th of 1918 we congratulated the surviving soldiers who got to come home to their families. America did not forget the sacrifice of the fallen soldiers who helped make this country free, because of them we were ready to rebuild. The holiday officially began in 1926 when it gained its name through a congressional resolution and became a national holiday 12 years later. 
War broke out in Europe and over sixteen million Americans took part. This led to the passing of 2.5% while still in service.
In the 1930's the Great Depression began and ex-veterans demanded the promised bonus from WWI earlier. In order to avoid giving quality service to the veterans demanding pay sooner, the president at the time, Hurbert Hoover, signed off on a bill which designated "The Star-Spangled Banner" as the national anthem of the United States. This event changed the national holiday for our country completely.
 In 1947 the term Veterans Day was used for the first time during the celebration in Birmingham, Ala. Commemorating those who lost their lives in the past wars and recognizing the hardships of the remaining soldiers and their fallen comrades was the least America could do. 
States, counties, cities, and towns all over the country began creating places that veterans could go for help, whether it be mental, physical, or even financial. Most places with charity programs, shelters, and government established facilities provided for their needs. Although smaller places don't always have access to certain things, Coos County has multiple outlets and programs that are willing to help our local veterans. 
Operation Rebuild Hope, located on Union Ave. in North Bend, focuses on housing for local veterans. Coos County Veterans Service, located in the Pony Village Mall in North Bend, helps veterans gain access to all benefits to which they are entitled. And last, Oregon Coast Community Action, or ORCCA, is located on 1855 Thomas Ave. in  Coos Bay. They have a veterans office that can assist any veterans needing to access benefits.
"We're a non-profit registered charity with the appropriate state and federal agencies," says Tom Benz of Coos County Veterans Service. "Our purpose is to provide services for veterans, their dependance and for their survivors. We do have an emergency aid fund and as far as aid there is a wide spectrum there." 
The people like Benz and those he volunteers with, do a lot for our community and really help shine the spotlight on Veterans and the day we dedicate to them.
Leave a Comment
Donate to The Marshfield Times
Your donation will support the student journalists of Marshfield High School. Your contribution will allow us to purchase equipment and cover our annual website hosting costs.
About the Writers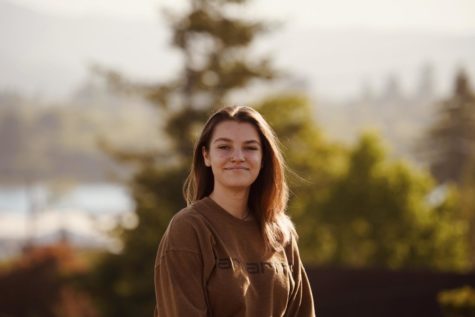 Jade Bossen, Page Editor
Senior, Jade Bossen is in her second year of being a staff member of the Marshfield times in the year 22- 23. She enjoys having something to occupy her...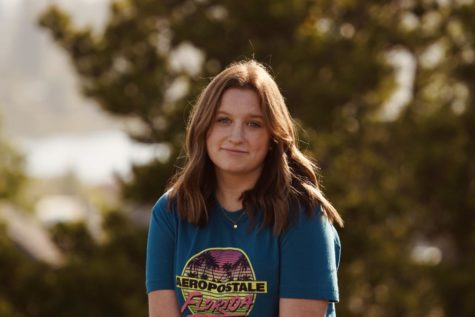 Becky DeGan, Reporter
Freshman Becky DeGan is a first year member of the Marshfield Times. In her free time she enjoys listening to music, playing with her pets, swimming, reading,...