Break a… Claw?
Theater Students Prepare for Next Production
This February, the Marshfield High School theater department is putting on a spectacular show, broken up into nine performances, based on all 209 Brothers Grimm stories. Despite the originally dark messages, this performance is a comedy with a focus on ¨crab people¨.  
Every smooth, well run play has a flurry of activity behind the scenes, especially during the preparation process. Legal rights must be obtained from the company who owns the play before the team even gets to look at the script. Once they do see it, auditions are held and the director gets to cast the actors. Rehearsal starts at this point. Prop and costume design fill their days, as well as lots and lots of rehearsal time. This could go on for two to four months, multiple days of the week, for hours on end. 
"At least a hundred hours of preparation and that's just at rehearsal, not counting the 
amount of time spent by the actors learning their lines," said Kevin Gowrylow, who is in charge of the theater department. "That's an entirely different amount of time that's devoted to a show."
As the opening date approaches, the team rushes to get lighting, sound, and everything else ready for the show in something they call 'tech week.' Actors practice in full makeup and costume and sets are completed with their decorations and props. 
"Currently we're blocking and getting lists of things we need and then we're going to start doing costumes, makeup designs, props, sets and everything going," said Violet Schell, who works on stage operations. "We're working on the lighting and sound until it's all put together."
Of course it isn't all put on by a singular overworked individual but many individuals who come together to achieve a common goal, while also being overworked. Each plays an important part. 
 "When it comes to theater it's all group," Gowrylow said. "We need every person to have every role, even someone as small as someone on stage without any lines can really add to the meaning and purpose of the scene. They're as much a part of the cast as the person who would stay on stage the entire time. They are as much of the cast and crew as the person who's in the light booth making sure that the lights work the entire time." 
As for this particular show, there are nine actors currently and at least six who've signed up for tech crew. The main characters are two narrators who guide the audience through the story. These two characters are played by students Gracelyn Hamner and Nadia Brandon.
The role of stage manager is arguably the glue of it all. They make sure people are where they need to be and when. They also communicate with the director on issues, absences, list of props, to-dos, costumes, sets, and everything else. 
The cast and crew are excited for the fun of it all, to draw energy from the audience and give something back. 
"Honestly, I'm excited to see the students play on stage, like to have fun, to be able to invigorate and get energy from the audience," said Gowrylow. "You go through rehearsal after rehearsal and it can be kind of repetitive; I'm excited to be able to see the students play with the audience on stage." 
Overall, the whole production creates a sense of community and belonging–and also a sense of purpose as everyone is needed to create a successful, beautiful theatrical performance. So it's no wonder why the cast and crew grow so close and make so many connections. 
"I'd say that every single role is important," said Hamner, whose role as a narrator keeps them in almost every scene. "I think that everybody, no matter how small their role seems, brings the show together into one big fun thing." 
Leave a Comment
Donate to The Marshfield Times
Your donation will support the student journalists of Marshfield High School. Your contribution will allow us to purchase equipment and cover our annual website hosting costs.
About the Contributors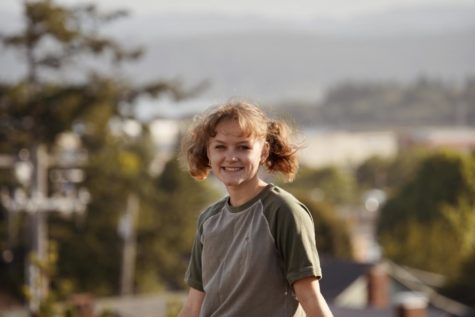 Siena Beckett, Social Media and Website Manager + Editor
Junior Siena Beckett is a second year staff member. This year she is the beloved Publicist. She plays Volleyball, Softball and as well as sailing in the...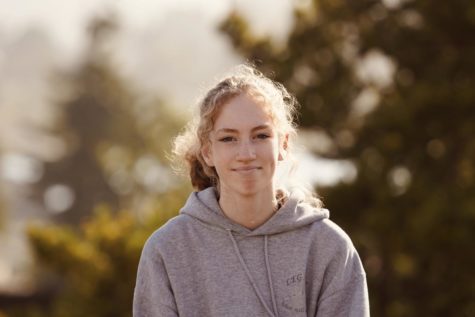 Reanna Mathias, Reporter
Freshman, Reanna Mathias is a new member of the Marshfield Times. She enjoys drawing at times and baking when she gets the chance. Her favorite musical...