Mental Health Matters
In 2019 nearly 51.5 million U.S. adults were living with mental illness, according to the National Institute of Mental Health, and the Center for Disease Control and Prevention. One in three high school students experienced constant feelings of hopelessness and sadness in 2019. Being aware of your current mental health state and knowing when and where to get help, if needed, is very important to keep yourself healthy. 
"I think lack of being able to see people and lack of being social the past couple years with quarantining has affected people's mental health," said MHS freshman Grace Hamner. "Anxiety or depression can cause a student to defer from wanting or having the energy to do things such as make friends or socialize."
Hamner was interested in the bill signed by Gov. Kate Brown in 2019, allowing students to take up to five mental health days within three months. 
"It's very helpful for all students," said Hamner. "I know from my personal experience, I was in the gutters."
According to Marshfield High School mental health therapist Nick Elgin, the way people are raised affects how they feel, and the way they feel depicts the way they socialize with others around them.
   "Someone's home life, for instance, has a big impact on how they would feel," said Elgin. "And how they feel would have a big impact on how they interact with others which then would affect their social life." 
He also mentioned Adverse Childhood Experiences, or ACEs, which goes a little more into detail on this topic. ACEs refer to different kinds of emotional abuse, neglect, and general household dysfunction. As recognized by the CDC, the goal of ACEs is to recognize that these elements are common in our communities and that students with more ACEs are more likely to experience certain outcomes later in life. 
Elgin also gave advice on how students can become more aware of their mental health and the state that it is in. Elgin suggests seeking out resources, learning about anger, depression, anxiety, sadness, and trauma and understanding how and why you feel the way you do and how to make yourself feel better. He also recommended using tools such as YouTube, Twitter, and Facebook as ways to find information.
"There is a ton of information out there, without having to use a therapist, that you can seek and learn more about your day to day experience," Elgin said. 
 Lastly, he urged teens to talk to someone about their feelings, or ask themselves questions on how they feel such as 'How do I feel at this moment?', 'Why do I feel this way?', 'What might be happening in my life that might be contributing to how I feel at this moment?' With his many years of experience, these are the types of techniques that will help build mental health awareness.
"Your own research, talking to others, hearing the stories of others, like talking to friends about how they are feeling might turn and give you insight on how you feel yourself," said Elgin. "These are a few methods to figure out how you feel yourself.". 
Elgin also gave advice for people who are embarrassed, nervous, or just don't know the reason they feel the way they do, to get help. According to him, people who are nervous or embarrassed to find help should use provided tools to do research and find help, and as for people who feel as if they don't have a reason for the way that they feel, he says the reason doesn't necessarily matter. 
"Sometimes, we don't need a reason, sometimes the reason comes along later with more insight, sometimes the reason comes along when people learn and grow and become an adult and gain life experience," he said. "Then the reason becomes more clear. I tend to focus less on the reason and more on what's the practical things that are going on for you right now and how can we fix that?"
For people who wish or feel they want to seek help and learn more about their mental health, there are multiple options. Both Nick Elgin and Laura VanCara, MHS mental health therapist, are available to help, as well as the Waterfall Clinic and the Coos Health and Wellness. Another option is private therapists in the area. No matter the reason, there is always help available. 
Leave a Comment
Donate to The Marshfield Times
Your donation will support the student journalists of Marshfield High School. Your contribution will allow us to purchase equipment and cover our annual website hosting costs.
About the Contributors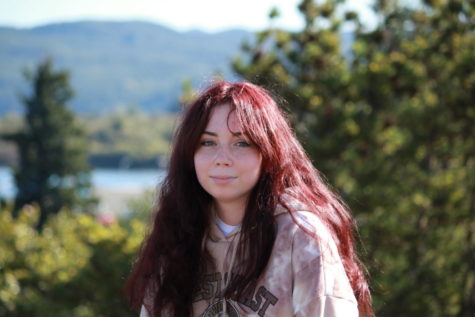 Evalee Van Leuven, Reporter
 Freshman Evalee Van Leuven is a first-year member of The Marshfield Times. In her free time, she likes to go to the beach, hike, read, play sports, hangout...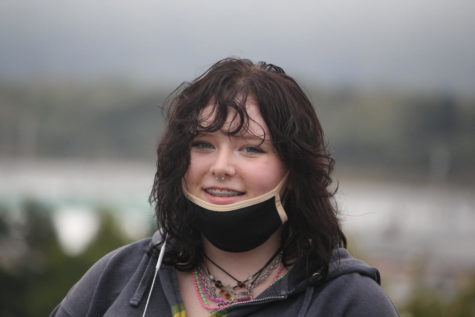 Alexis McAfee, Reporter
Sophomore Alexis is a new member of The Marshfield Times. She enjoys painting and playing softball outside of school. She is on her 3rd year of theatre...