Don't Let your Teammates Down
The Marshfield High School Track and Field team has one rule: "Don't let your teammates down." Each athlete embodies this at practice, and on competition day. Even at practice, the team bond each member shares may be observed. They work hard for self-improvement and, most importantly, to uphold the team's number one rule. They cheer each other on during workouts and push each other to perform better in every throw, jump, and running event. After each rigorous training session, the athletes grow deeper connections by suffering together. When it comes to meet day, and each athlete steps up to compete, they remind themselves, like a mantra, of the five-word rule "Don't let your teammates down."
This season, Marsfield has hosted many home events such as an intrasquad meet, the Coos Bay Icebreaker, the 114th Annual Coos County Meet, a Sky-Em JV meet, and the Prefontaine Rotary Invitational. The team will also host a Sky-Em Varsity meet on May 3. Marshfield's Coaches, volunteers, and MHS staff and students have made all this possible.
Their first meet, an intrasquad meet, was a Marsfield team-only event used as a way for each athlete to get some season-opening marks and experience the flow of a track meet. Then, at the following Coos Bay Icebreaker meet, the Marshfield boys' team won the invitational, and the girls' team placed third. Marshfield won the combined, boys' and girls', title. The teams then headed to Eugene for the Marist invitational where they matched up against multiple teams ranging from 3A to 5A. The pirates fought hard in each event, making sure they did not let their teammates down, and the boys' team took home another victory. The girls' team took third. Marshfield again won the combined result. The pirates then hosted the 114th Annual Coos County Meet, the longest-running annual high school track meet in Oregon. 
Three athletes were acknowledged for their outstanding performances. Senior Bailey Wallack received the Outstanding Female Runner award, junior Trent Summers won the Outstanding Male Jumper award, and senior Matthew Allen won the Outstanding Male Thrower award. 
The pirates then hosted the 20th Annual Prefontaine Rotary Invite. This event was created in memory of legendary Coos Bay runner Steve Prefontaine, who passed away on May 30, 1975, at 24 years old. During high school, Prefontaine set many school records which still stand today. When Prefontaine passed away, he held every American record from 2,000 meter to 10,000 meter distances. Prefontaine competed in the 1971 Pan American Games in the 5,000 meters. He also competed in the 1972 Summer Olympics. This year, the Pirates were the top 4A team placing fourth at the Prefontaine meet. 
The track and field team consists of 54 individuals, who each play a part in the team's success. 
"I think overall the team has done a really great job," said team member Ismael Rodriguez, who is ranked first in the Sky-Em league for his 800 meter time. "I think we're all getting to the point where we are realizing that we're good and we can compete with others and get points for the team. So Overall we have done a really great job at competing, scoring points for the team, and not letting each other down."
Pulling each teammate up is the goal of every member of the track and field team.
"I think it's a very important thing because there have been instances where teammates have let people down," said senior Bailey Wallack, who runs in events that are ranked first and second in the Sky-Em league. "I think that's a big thing to focus on because you can't do it without your teammates."
So far in the season the pirates have multiple athletes that are placed to do very well at districts and state competitions. 
"I think we have a great program," said Rodriguez. "I think we have great coaches that will push us to do our best. I think everybody is hyped and excited to compete in districts. If we are good enough some of us are going to state. That is something to look forward to–I think we're ready."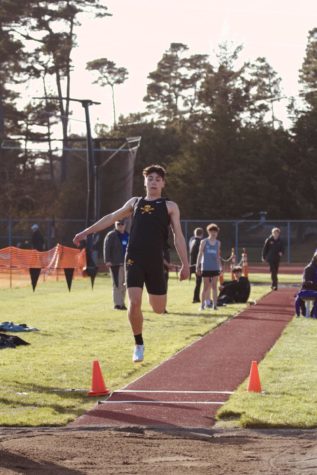 Leave a Comment
Donate to The Marshfield Times
Your donation will support the student journalists of Marshfield High School. Your contribution will allow us to purchase equipment and cover our annual website hosting costs.
About the Contributors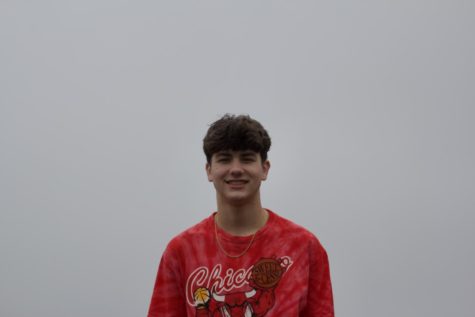 Jonah Martin, Sports Reporter
Freshman Jonah Martin is a first-year member of The Marshfield Times. He is involved in journalism, basketball, soccer and track and field. After graduating...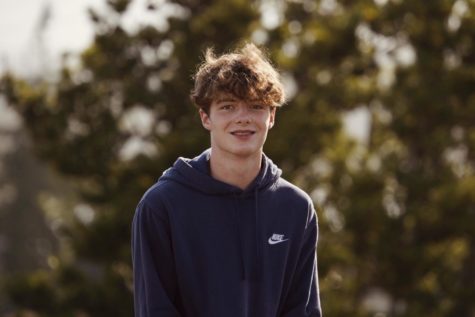 Chase Johnston, Photography Editor
Sophomore Spase Johnston is a two-year photographer of the Marshfield Times. He enjoys graphic design, photography and art. Spase J. is involved in track...