Isabel Groth Sprints Toward Bright Future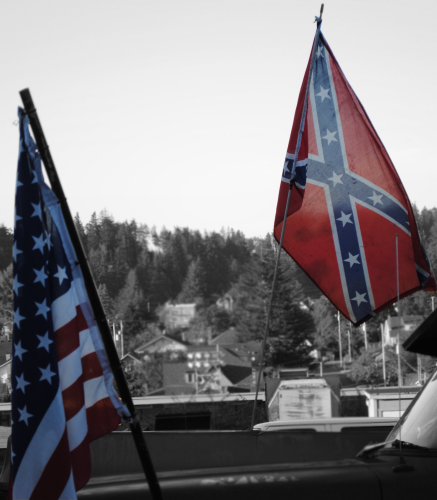 From the time she started high school, and even before, she was a go-getter.
Senior Isabel Groth is determined to do everything possible in her four short years at MHS.
Groth is a 4.0 student who will be one of the Valedictorians of her class. She is also involved in Concert Choir, where she is a section leader and the secretary, and is a member of the ensemble, New Horizons. While in choir, Groth works with one of her dear friends, senior Dominique Randle, who is also a section leader. Groth and Randle have been friends since 5th grade when they sang in choir together.
"Isabel is very driven and she will definitely go far and wide to succeed at whatever she wants to succeed at," Randle said.
Groth is also thoroughly involved academically as the Vice President of both National Honor Society and President of Science National Honor Society.
According to Groth, she does not like being bored, which is why she enjoys being involved. She has also challenged herself in taking every AP class Marshfield has to offer. Not only does it help with her need to be involved, but she said she genuinely enjoys taking so many classes.
"I like to know as much as I can because it helps me better understand the world," Groth said.
Groth is still determining where she will attend school next year, but is interested in U.C. Berkeley and U.C. San Diego, where she hopes to study to become a cardiothoracic surgeon.
While Groth is involved very much academically, running has always been a very big part of her life. Groth is the captain of the cross country team, as well as the track and field team. According to her coach Steve Delgado, often times when kids are as driven as she is, everything is sort of about them and she has had lots of opportunities to show that is not how she sees things.
"I think Isabel is a surprisingly good leader given how driven she can be and how unselfish she can be in her support of her other teammates," Delgado said.
According to Delgado, Groth is involved in many track and field events that typically favor taller people, although she stands at only 5'2". However, according to Delgado, her technique is flawless in what she does.
"I think Isabel is pretty much capable of doing anything that she wants to," Delgado said.
With her heavy academic load and extracurricular activities, Groth strives to stay organized in order to keep her life stress-free and easy going while still being able to stay involved in as much as she can.
"I'm kind of an anti-procrastinator . . . I get paranoid if I'm even a little bit behind so I plan out my life months in advance," Groth said.
According to Groth's mother, Jennifer Groth, Isabel does not need a lot of pushing because she is a self-motivator.
Groth said much of her drive in school stems from her genuinely competitive nature, which is why when she started high school she thought, "Why take only a few science classes when you can take them all?" As an underclassman, she said she thought, as she watched the seniors graduate with certain accomplishments, that she could do even more than they did.
"In the biggest picture, you would say you want the best for yourself because you only have one life. So why slack off and not do as well now," Groth said. "If you put in all your effort now you're going to get back everything you want."
Leave a Comment
Donate to The Marshfield Times
Your donation will support the student journalists of Marshfield High School. Your contribution will allow us to purchase equipment and cover our annual website hosting costs.