Online Schooling Options Grow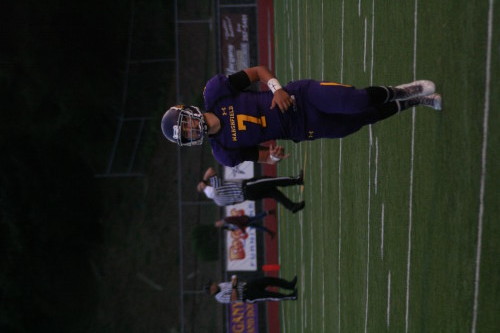 Online school has a future at Marshfield.
According to counselor Doug Miles, online schooling is a more recent way of educating and has only become popular in the last eight years.
"It can be really beneficial to certain students, but it's not an easy route," Miles said. "Because people think it's easy, we haven't had a lot of success with it."
According to testing coordinator Brenda Gesberg, it is difficult to encourage students to do their work and they often procrastinate.
"If they don't have the desire to help themselves, you can't make them do anything," Gesberg said.
Also according to Gesberg, very few students have been able to finish a class, but there is still a chance it will improve at Marshfield.
Miles said, the students who have the most success with it are the students who leave an hour every day to work on it as they would in a classroom setting.
"Some people use it because they don't want to come to school at all, some people use it to take other classes that we don't have," Miles said. "The people that use it as any easy way out don't do very well."
According to Miles, the online schooling opportunity allows students to catch up credit-wise who would not have graduated without it.
"I think it's something our school needs to do a better job of adapting to," Miles said.
According to Miles, Oregon Virtual Education (OVED) is a free program which has failed to have much success at Marshfield. He said since it does not cost the students money, they often do not take it as seriously as a class at school.
However, according to Miles, the future of online school at Marshfield has a lot of potential.
"I think that at some point, most of the students at our school will take some type of online class, just to get ready for college," Miles said.
According to senior Diana Collins, who was involved in online recovery, taking classes online is very independent and requires people to meet deadlines on their own.
"You don't have teachers nagging on you about assignments," Collins said.
According to Selena Karr, an eighth grader at Marshfield, her journey with online schooling has had its ups and downs.
"I think going to an actual school is better, but if you absolutely have to take an online class, you should find a way to actually do your schoolwork and not get distracted," Karr said. "It was a good experience, but there are still a lot of pros and cons to each."
According to Karr, she found herself getting distracted easily by the freedom she had.
"If you get easily distracted like a lot of kids a Marshfield, I recommend you actually go to real school because you have teachers that will keep you on task," Karr said.
Senior Nathan Blanchard was involved in online recovery and said he felt very independent.
"I sometimes learn better by myself," Blanchard said. "You can do it on your own time, and it's a lot of self-pacing."
Blanchard said there were also some downsides to it.
"There's no support from teachers," Blanchard said. "If you have questions, they don't get answered."
According to Miles, MHS is going to need to accept the huge potential of online education.
"It's not going away," Miles said. "We need to either learn how to deal with it better or it's going to hurt us."
Leave a Comment
Donate to The Marshfield Times
Your donation will support the student journalists of Marshfield High School. Your contribution will allow us to purchase equipment and cover our annual website hosting costs.