Honors Diploma Available Beginning 2016-17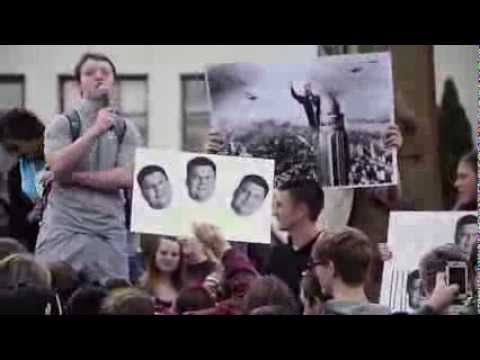 Students who challenge themselves by taking more demanding courses are going to get more recognition for their work, starting with the class of 2017.
According to Principal Travis Howard, the Honors Diploma is a new type of diploma that students can graduate with that will showcase their academic achievement throughout their high school career.
"An Honors Diploma is a diploma that recognizes students' academic achievement in higher-end classes," Howard said.
The requirements for an Honors Diploma do not come easily to students. It will require four years of language arts, two of which are Honors English 9 and 10 (currently known as College Prep English) and one of which is an advanced English, such as Journalism or College Literature. Students also need four years of math and science, additionally requiring two years above Integrated 2 for math, and two years of advanced science, such as chemistry or physics, in the science department.
Additional requirements include three years of social studies, with one year being an AP or college credit bearing class. Language and fine arts/CTE play a piece in the requirements as well, with either three years of a foreign language, or two years of a foreign language and two years of a fine arts/CTE class. Students also need a 3.5 or higher GPA.
According to Howard, these high requirements also yield great rewards for those who achieve it.
"An Honors Diploma is something that would be recognized by colleges and universities as something above and beyond the normal high school education," Howard said.
The diploma goes further than just academics with 24 hours of documented community service needed in addition to the already high academic standards.
According to counselor Laura Osbon, the community service is very helpful when applying for scholarships.
"It definitely helps with scholarships, being active community service wise," Osbon said. "The more community service you get, probably the more likely you're going to get a scholarship."
Ultimately Osbon said students who qualify for this diploma will receive benefits from not only the diploma, but also the work required to earn it.
There are students at Marshfield, such as freshman Alexander Kliewer, who are looking forward to achieving an Honors Diploma.
"I would love to get an Honors Diploma," Kliewer said. "I would say that I would get better job offers and college offers later in life."
The classes students want to be in will be different if they want an Honors Diploma, forcing students to make a choice early in high school.
According to Kliewer, he is now planning on taking classes that he did not consider before the establishment of an Honors Diploma.
"Even though I was planning on some of the college ones [classes], I wasn't planning on taking chemistry or AP biology, but I'm perfectly fine taking those classes to get that [Honors Diploma]," Kliewer said.
Though it might be difficult for upperclassmen to complete the requirements of an Honors Diploma due to the requirements being new, there are still students who will complete the requirements without prior notice.
According to junior Spencer Mead, the Honors Diploma is a good change,
even if he might not receive it.
"I almost qualify for that except AP U.S. History," Mead said. "I think it's a good thing because it gives a chance for students who go above and beyond just getting a diploma a chance for recognition."
Leave a Comment
Donate to The Marshfield Times
Your donation will support the student journalists of Marshfield High School. Your contribution will allow us to purchase equipment and cover our annual website hosting costs.