Chess Checks in at Marshfield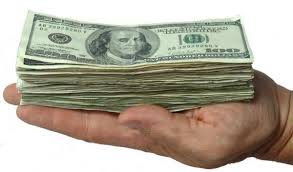 Chess is strategically checking its way into Marshfield one move at a time.
Marshfield has been without a chess club for a few years, having gone away due to a lack of interest within the student population. Students have recently started playing during lunch on Thursdays in teacher Mark Stephens' room.
"I'm kind of the coordinator, just kind of making it happen from the school wise," Stephens said. "Mark Claiborne is really the coach."
Claiborne has been playing chess since he was a child and coaching chess for nearly 15 years. According to Claiborne, the club is still being put together and is still in a beginning state.
Stephens said anyone can join at any time, regardless of skill level. In addition to playing in his room Thursdays at lunch, they also have practice Thursdays after school starting at 6 p.m.
"My cousin taught me the moves, although he taught me how to set up the pieces wrong," Claiborne said.
The group consists of a wide range of chess players with varying skills. There are some players who have been playing for years and some who have only been playing for a few weeks.
"We've got a couple that have played a little bit, and we got a bunch that are a little short on experience but long on desire," Claiborne said. "We've got a lot of kids that are eager to play but don't have a lot of experience yet, and you get that from getting kicked around a few times."
Junior William Crombie, a member of the chess team, said he has been playing since he was about two years old, but he has picked it up again in the last year or so. According to Crombie, he is pretty out of practice.
"I suppose I could say the same for just about anybody. I still have a lot to learn," Crombie said. "I'd say I'm probably in the top 50 percent."
The team has some organized events against competitors in months to come. The events include regular tournaments and team tournaments.
"We have some tournaments scheduled in Coquille about once a month, and we're going to try to organize a couple up here during the year," Claiborne said. "There's a couple state level events in the spring. We've got some things ahead of us."
Stephens said he thinks the competition will be challenging.
"The only other school in our area that I know about is Coquille and they have some amazing chess players there," Stephens said. "We would be very challenged by their skill level."
Freshman Jorda Harlow, a self-proclaimed chess beginner, said she enjoys chess because it makes her feel in control.
"If I mess up, that's on me, and I have to fix it on my own," Harlow said. "It takes a lot of strategy so you have to figure it out in the beginning and you have to make sure you're on top of the game. You have to make sure you're three steps ahead of your opponent."
Claiborne said it is still too early determine how the team will do in the tournaments. However, he has high hopes for them.
"I'm optimistic," Claiborne said.
According to Crombie, he plays for the same reason he plays Magic: The Gathering, a collectible trading card game, and that is his love of the strategy.
"It is great mental exercise," Crombie said. "Like any game, chess is about testing yourself against others and testing yourself against yourself."
Leave a Comment
Donate to The Marshfield Times
Your donation will support the student journalists of Marshfield High School. Your contribution will allow us to purchase equipment and cover our annual website hosting costs.