"Property Rites" takes stage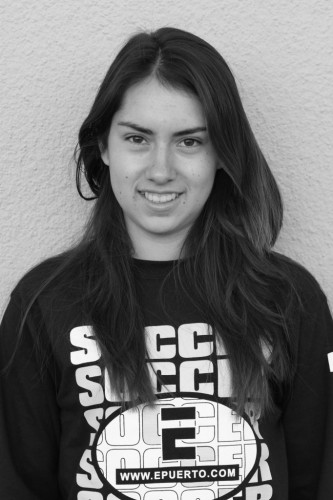 An unusual malfunction will soon take place in the Marshfield auditorium.
Directed by English teacher Kelly Haut, the thespians performed Alan Haehnel's one-act, "Property Rites" at the state Thespian competition and will also be performing for the community. According to Haut, "Property Rites" is a play with a uniform setting, which will be a large piece of art with working human-like figures who develop a "virus," owned by the main character, Kyle.
"It is about a man who is kind of a schemer, and he buys a piece of art and it's actually like a chess board that has 15 figures on it, which are robots that look like humans that do different poses, and they speak together or individually, and a virus takes over, and so pieces of it start coming alive," Haut said.
Kyle Macmanus, the protagonist, will be played by senior Quentin Kirk. Joining him on stage will be senior Heather Whitty as Figure 3, senior Ally Putas as Figure 9 and junior Abby Clough as Figure 15, as well as 17 less prominent roles.
According to Kirk, his character has a tricky personality.
"He's just sort of awkward, always running his hands through his hair and saying 'um' a lot," Kirk said.
The cast rehearsed to take "Property Rites" to the state Thespian competition on April 4 and 5 in Salem. The state competition called for either a one-act play or a workshop to be shared among other schools, as opposed to the regional competition where students can perform either individually or in duets.
According to Haut, the performing schools are given minimal space and time to perform their play.
"We only have 10 by 15 [foot] space to do it in. Supposedly that's the amount of space we have to allow ourselves to have, and then we have to set it up in 10 minutes, do our play in 45 minutes, then strike it in five minutes, which means to remove the set," Haut said. "It's a challenge, so it makes it even more interesting."
Thespian is a chance to show people outside of the community one's talents, according to junior Hope Voellinger.
Kirk agreed. He said he likes that upon going to the Thespian competition, each competing student was expected to be prepared.
"With Thespian, it is to be assumed that you already know your stuff," Kirk said. "You compete with the skills you've already learned to compete and to win, and I think that's kind of cool that everyone's at the same level."
Clough said she is excited about her role. With this being her first acting experience, she said there is some pressure that has come along with being new to the program. She also said she was motivated to join to become more involved in school activities.
"I have never done any kind of acting; I just kind of wanted to do more stuff with the school, different things. Theatre is like another universe," Clough said. "It is intimidating because I don't know what to expect, especially performing in front of people I know."
Voellinger also said she enjoys being involved in Thespian to be part of her school, as well as meeting new people with mutual interests. She is currently one of the assistant directors for the play and has been involved with theatre since her freshman year.
"It's a group where you're accepted and I like being involved in school, and it's one way I can be involved and make new friends," Voellinger said. "It's helped me find myself because I used to be really shy, and it helped me meet new people and fit in."
According to Haut, she chose "Property Rites" because she likes the author, who also wrote "Beyond Tolerance," the first play she directed at Marshfield.
"He [Haehnel] really understands how to write plays that are appropriate for teenagers but that are still very challenging and thought provoking, so I don't have to decide whether I'm taking away from the quality of what's in there, and sometimes it's really hard to find plays that do that," Haut said.
Haut also said she likes the meaning behind the play. According to both her and Kirk, the play is dark but still interesting.
"It kind of turns into this human rights undertone, like when is it murder, and when is it something that belongs to you, and can you really own something that's alive," Haut said. "It's really kind of creepy, but a cool play at the same time and is thought provoking."
"Property Rites" received a Superior rank for their one-act in the Freestyle Category at the state competition last weekend. It will next be open to the public from April 30-May 2. Doors will open at 6 p.m. and tickets will cost $5 for all.
Leave a Comment
Donate to The Marshfield Times
Your donation will support the student journalists of Marshfield High School. Your contribution will allow us to purchase equipment and cover our annual website hosting costs.